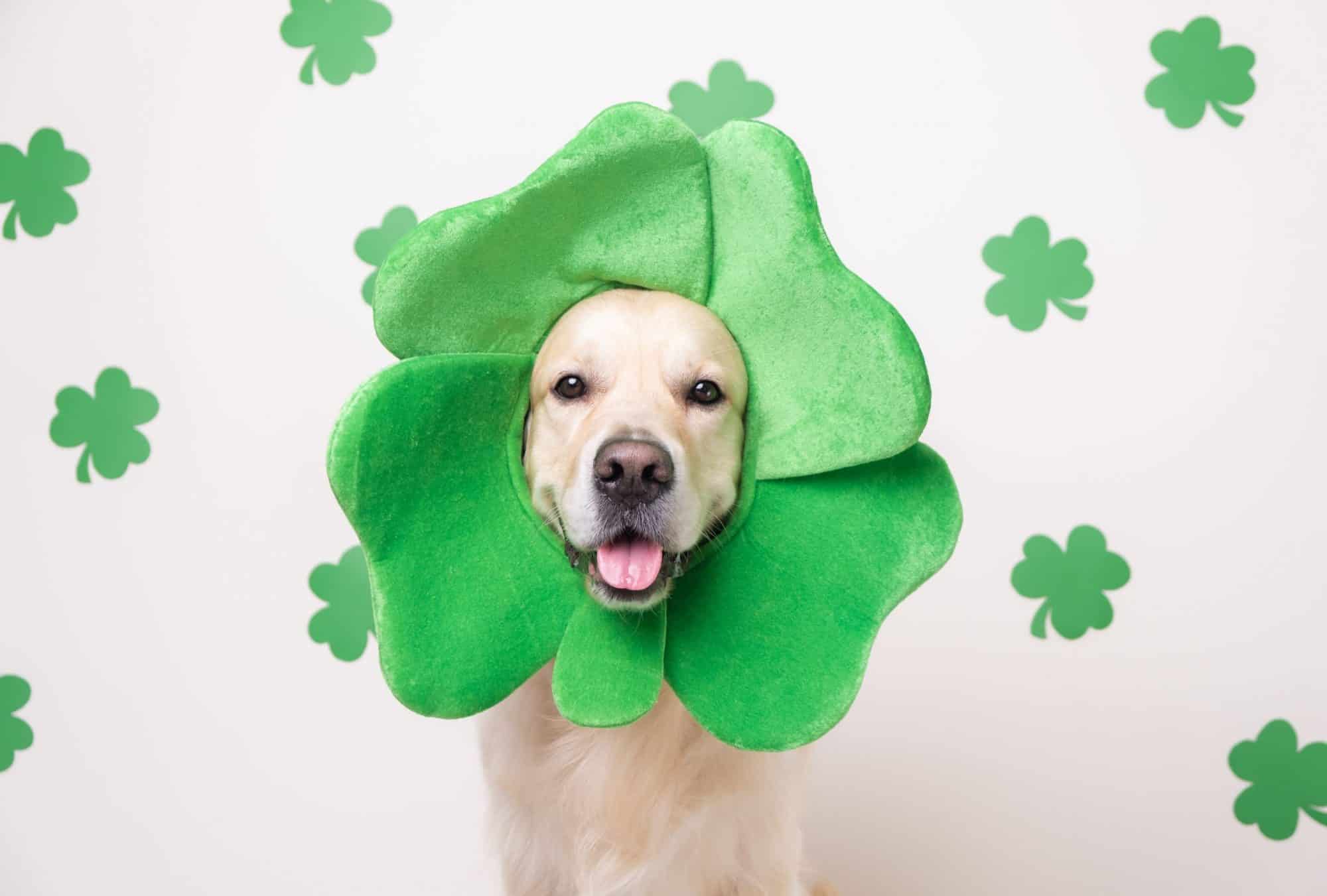 St. Patrick's Day is March 17, and what better way to honor your Irish roots than to celebrate the day with your favorite furry companion?
At Oroville Animal Health Center, we understand your desire to include your pet in holiday festivities. The important thing is to cater to your pet's needs and comfort zone. Whether your four-legged companion is a social butterfly or a wallflower, there are plenty of fun ways to mark the occasion.
Check out these suggestions from our team, and enjoy St. Patrick's Day with your pet!
Bake Shamrock-Shaped Treats
Let your pet enjoy some "luck of the Irish" inspired cookies! All you need is a shamrock cookie cutter and a simple recipe for DIY cat or dog treats. Pinterest and YouTube have lots of options.
Enjoy a Traditional St. Patrick's Day Meal—Safely
While corned beef is way too high in sodium to be safe for animal consumption, there are some ingredients in a traditional St. Patrick's Day meal that can be safely shared with your pets. If shepherd's pie is on your menu, let your dog have some cooked (but unseasoned) carrots, potatoes, and peas.
Take Your Pet to a Parade
If you have a pet that's all about the pomp and circumstance, a St. Patty's Day parade is the place to be! Be sure your pet is leashed at all times and microchipped. And if your pet shows any signs of feeling stressed or scared, it's time to head home.
Relax at a Pet-Friendly, Irish-Themed Pub
Visit one of Oroville's dog-friendly restaurants or coffee houses and soak up the Irish camaraderie. Just keep your pint of Irish ale out of your pet's reach and tote along some water and pet treats.
Enjoy the Great Outdoors
Spend some quality, one-on-one time with your pet at a state park or dog park, or just explore the great outdoors in your neighborhood and see if you can find your own four-leaf clovers.

Dress Your Pet in Green
Your cat or dog will look dapper all decked out in green. Splurge for a new shirt, collar, dog tags, or an adorable bandana. Just make sure any pet clothes fit properly and don't impede your pet's movements. Check out Chewy.com's St. Patrick's Day Shop for inspo!
Decode Your Pet's DNA
Could there be an Irish Setter, Irish Wolfhound, or Irish Terrier in your pup's ancestry? Doggie DNA test kits can screen for up to 350-plus dog breeds and identify more than 230,000 genetic markers. These tests can also tell if your dog is predisposed to certain health conditions so we can perform appropriate diagnostics and intervene early to help mitigate any issues down the road.
However you choose to celebrate St. Patrick's Day, we hope you and your pet have a great time. Please contact us if it's time for a checkup or if you have questions about our veterinary services.